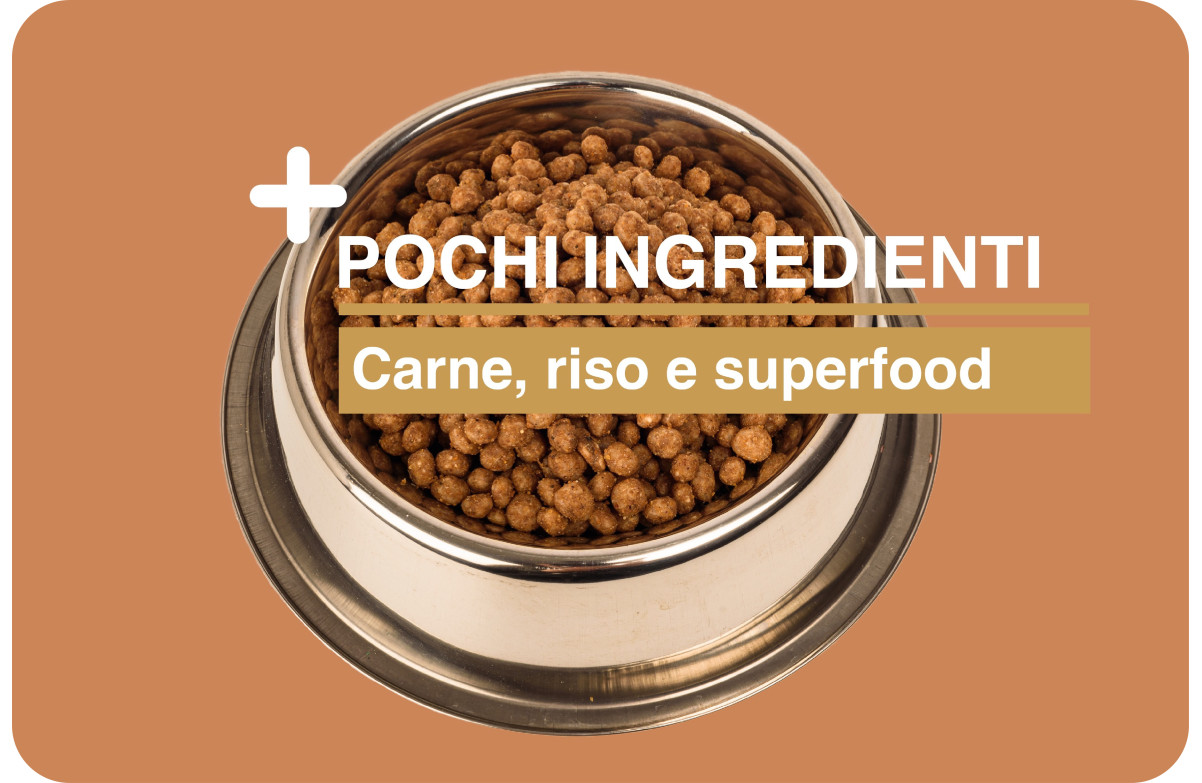 Why are there only 3 ingredients in your croquettes?
Unlike other producers, we wanted to create croquettes starting from simple recipes and with few ingredients: Meat, Rice and Superfood.
In Natura + kibble you will not find flours or animal derivatives, appetizers, preservatives and low-cost fillers (such as wheat, sorghum, carob pulp, beet pulp, by-products of vegetable origin, corn gluten, potatoes, etc.). To make excellent food, just a few quality ingredients are enough, just as you would in your kitchen.